The B.Sc Nursing programme is a 4 year course designed to enable students to get wider understanding of nursing, based on scientific principles and clinical experience.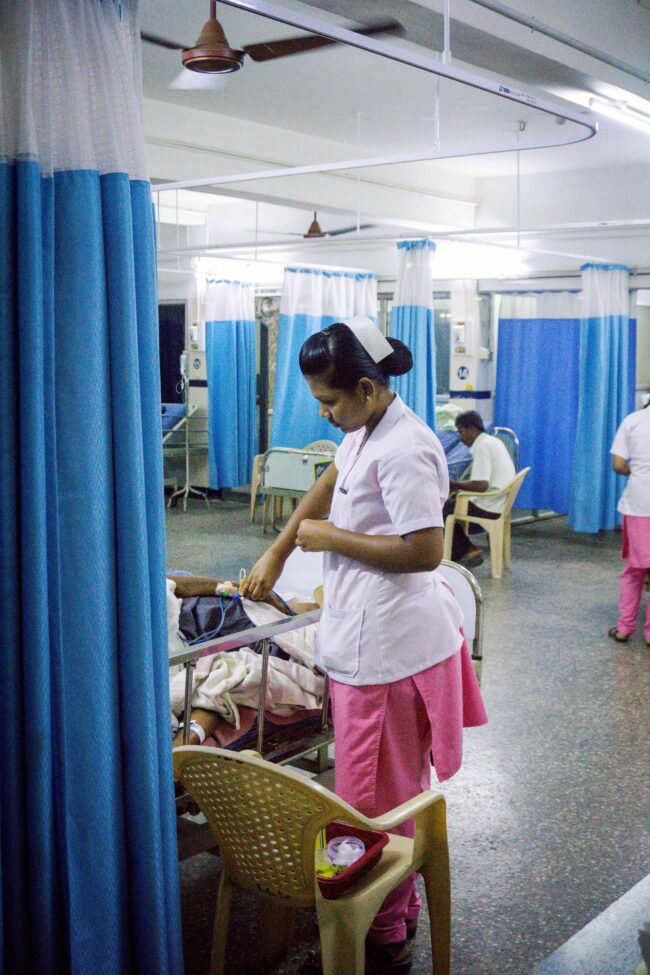 In the course of the study, the student nurses are posted in Medical, Surgical, Obstetrics, Paediatrics, Operation theatre and all others areas of specialisation. The spacious class rooms, well equipped laboratories and library with recent editions of both Indian and International publications and journals are available to add on learning. Highly qualified faculty endeavour to excel in whatever they do, with the love of Christ, to transform the students into outstanding nurses.
The course is affiliated to Tamil Nadu Dr.MGR Medical University and University examinations are held at the end of each year of the course or at the end of a semester.